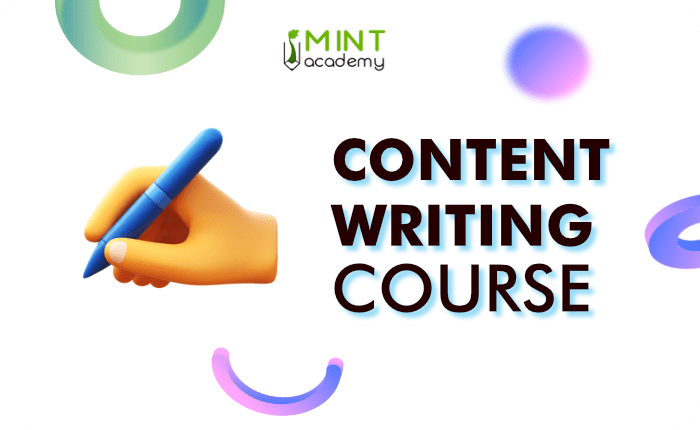 About Course
In this course, we will explore various aspects of content writing, including the art of storytelling, engaging readers, persuasive writing techniques, and optimizing content for different platforms. We will delve into the nuances of writing for websites, blogs, social media, and other digital mediums. Additionally, we will discuss content strategy, research methodologies, and effective editing and proofreading practices.
The ability to produce high-quality written content is a valuable skill in today's digital age. Whether you are an aspiring writer, blogger, marketer, or entrepreneur, the ability to communicate effectively through written content is essential. This course will provide you with the necessary foundation to craft compelling narratives, captivate your audience, and drive meaningful engagement with your target readership. By the end of this course, you will have the confidence and expertise to create impactful content that stands out in a crowded online landscape.
Course Benefits:
Gain a solid understanding of the fundamentals of content writing.
Develop effective writing techniques to engage and captivate readers.
Learn how to tailor content for different digital platforms and target audiences.
Show More
What Will You Learn?
1. Understand the principles and elements of effective content writing.

2. Develop the ability to craft compelling narratives and engage readers.

3. Learn different writing styles and techniques for diverse digital platforms.

4. Acquire research skills and utilize credible sources to enhance content quality.

5. Master the art of editing and proofreading to ensure polished and error-free content.

6. Apply content strategy and planning to meet specific goals and objectives.